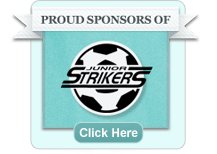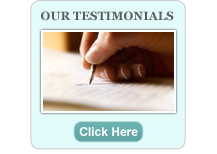 Standard Costa Blanca Cleaning Services
If you live on the Costa Blanca and want a cleaner,
The House Maids can suit any requirements from once a week to just one hour a day.
The price for our standard cleaning service is:
10€ per hour.
Many of our house-cleaning customers find that they are unable to fit 'cleaning' into their busy work and social commitments, and use our house cleaning services to ensure that their home is always clean and tidy. We can arrange for our Costa Blanca Cleaners to visit your rental property or home, besides cleaning we also offer many other services including gardening, decorating, ironing and much more.
Community Cleaning
We also offer our cleaning service to communities, urbanization's and apartment blocks. Please contact us today for more details.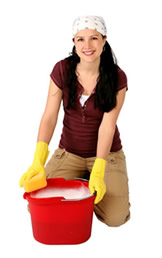 Commercial cleaning
The House maids are proud to offer our dedicated commercial cleaning services to shops, bars and offices; please contact us for more details.
Rental Cleaning Service
Let us take care of the cleaning, when you rent your property out, leaving your property ready for you next tenants. The House Maids change over cleaning service on the Costa Blanca will ensure your property is clean and tidy and ready for your next visit to Spain. The rental price includes the removal of all laundry to be washed at a laundrette to suggested temperature and be de-sanitised as required. All the external areas to be sprayed and de sanitised inc tables chairs sunbeds before and after guests.
The charges for change over cleans are:
1 bed property 50€
2 bed property 60€
3 bed property 70€
4 bed property from 80€



The House Maids rental cleaners price includes, removal of all linen and towels etc to be washed ironed and made ready for the next guests.


Use the House Maids for a Professional Spring clean.
Floors: Wash and/or vacuum throughout Kitchen: Clean work surfaces, dust and wipe appliances, wipe clean cupboard fronts and wash floors.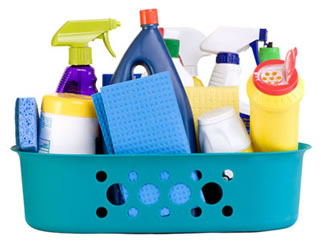 Bathrooms: Thoroughly clean sinks, baths, toilets and wipe counters.
All rooms: Clean and dust skirting boards, pictures, lampshades, nick-knacks, window sills, furniture, and light fittings, and vacuum throughout.
1 bed property 70€
2 bed property 80 €
3 bed property 90€
4 bed property 100 €
Contact us today for spring clean